The curtains part. The stage lights come on. The bed is lowered into position. Helix presents Sex En Rouge, an exotic and stylish homage to European cabaret sex shows. Enter Liam Riley, Helix's freshest face joined by resident stud Andy Taylor. The two begin a flawlessly choreographed performance of seduction as the audience looks on in delight.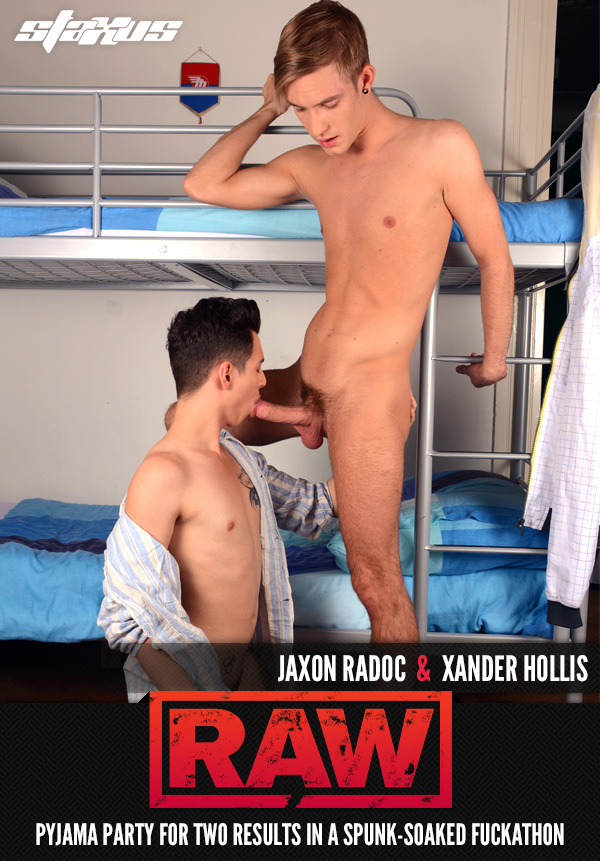 Say what you like about the electronic age that we now live in, it's sure as fuck brought people closer together – as young Xander Hollis and Jaxon Radoc are only too willing and able to demonstrate in this bunk-bed suck-and-fuck-fest! In the bad old days, of course, before tablets and all the hand-held gizmos that we've learned to love, these two beauties would've sneaked a quiet wank in their respective beds and both been none the wiser.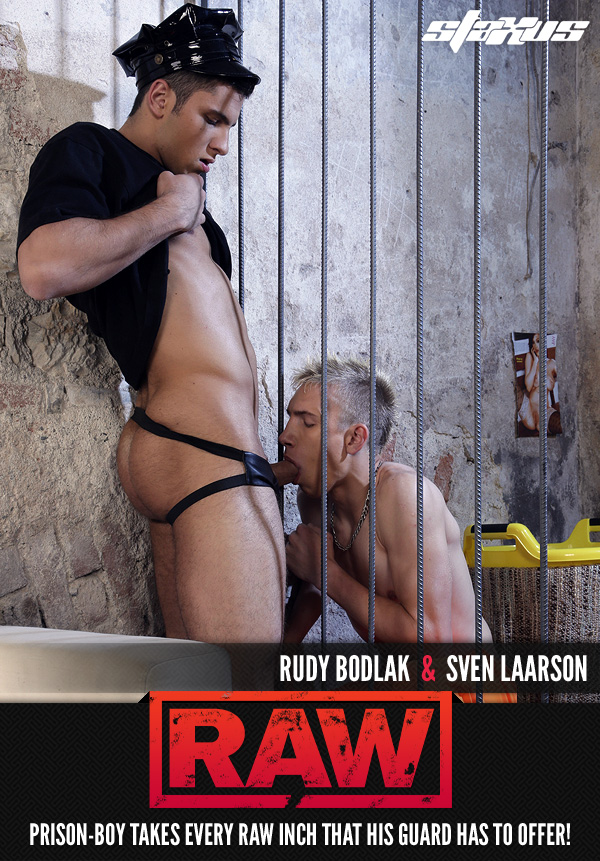 Prisons aren't exactly designed to be places of fun, but it's still difficult not to feel sympathy for blond-boy jail-bird Sven Laarson when confronted with a guard of the unpleasant calibre of Rudy Bodlak. Having said that, the sight of Bodlak's nicely upturned dick bounding out of his kinky leather pants is probably more than sufficient to ease Laarson's gripe; and needless to say the horny little prison-lad is soon down on his knees to eagerly feast on Bodlak's rock-hard offering.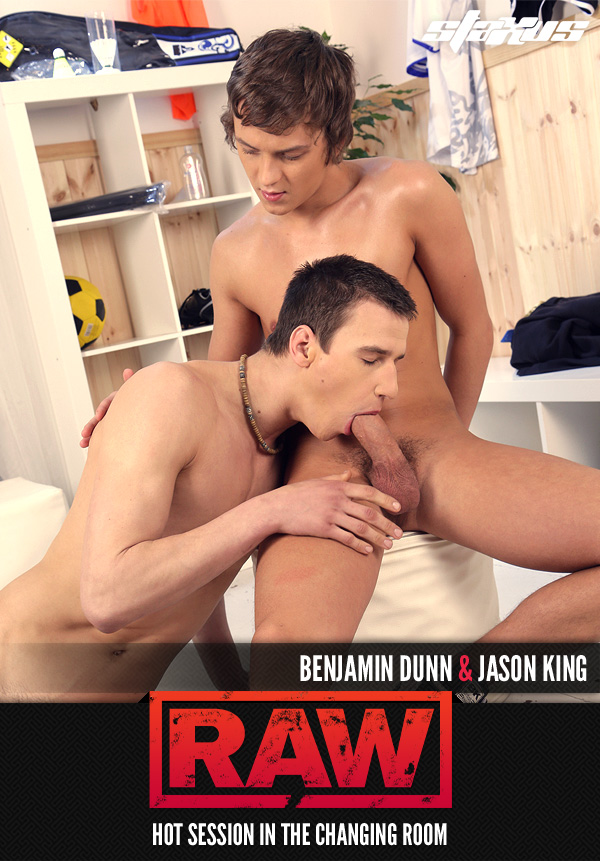 An all-male locker-room is arguably one of the very few places left in this life where guys can simply be open and honest with each other in a way that's generally impossible in the "straight" world beyond its doors – which may or may not explain the proficiency of the setting in gay porn.
Then again, it might just simply be the fact that hot, sexy men seem ever hotter and sexier within its sweaty confines – as keenly demonstrated here when Benjamin Dunn and Jason King find themselves alone together among the soccer shirts and shin pads!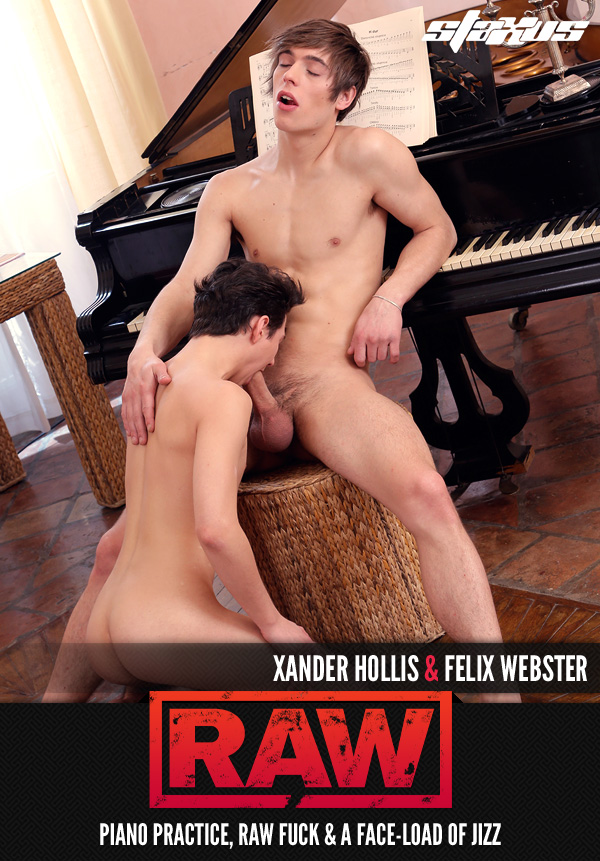 We're not exactly sure how many concert pianists practice their art whilst wearing a rather revealing jockstrap, but clearly for dark-haired beauty, Xander Hollis, it's something of a must. Perhaps the feel around his ass and cock help improve his playing, who knows?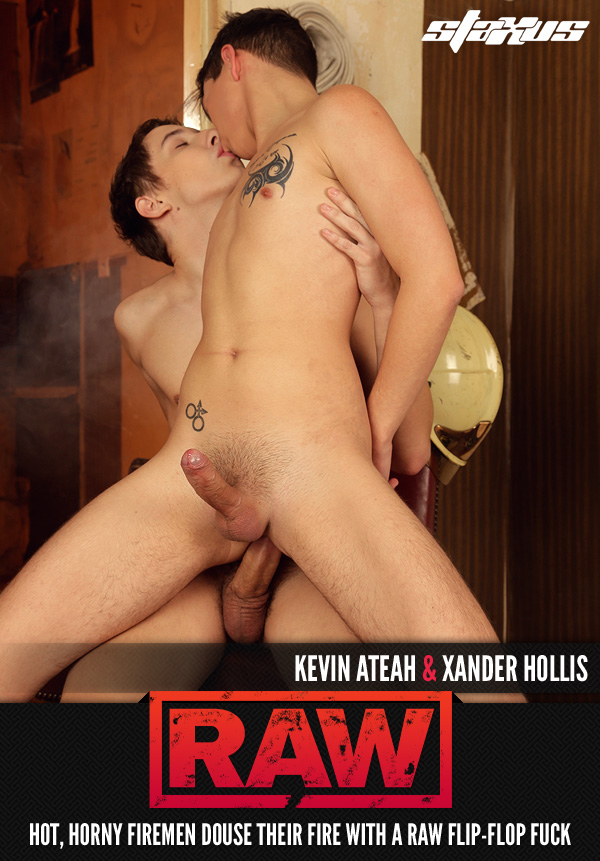 It's a well known fact that guys like firemen aren't allowed to drink or smoke (oh, the irony!) on duty, which is understandable enough; but whether that ban extends to having sex with work colleagues is anyone's guess. Either way, it's clearly not an issue that seems to bother either pretty boys Kevin Ateah or Xander Hollis, who have barely caught their breath from escaping a smoldering building when they're busily hitting it off together for a full-on session of indulgent cock-sucking and ass-rimming!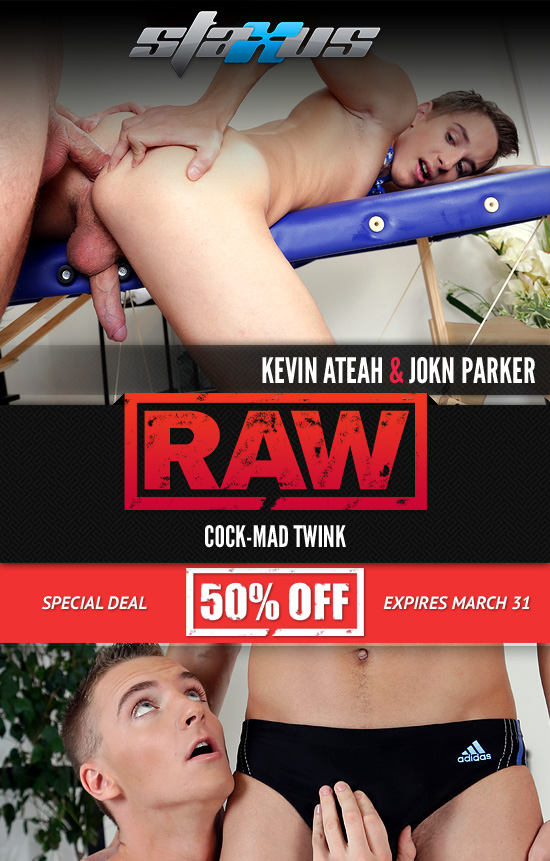 If you're looking for a top-notch masseur then you could do a lot worse than employ the enviable talents of John Parker, a young horny bastard who seems to fully understand the needs of his clientele and who will go the extra mile to ensure that his customers are fully catered for.
A fact that quickly becomes all too apparent when Kevin Ateah walks in through the door and lies out on the massaging bench. For John's clearly intent on making sure that every single muscle in Kevin's body – and we do mean every single muscle! – is thoroughly rubbed to perfection.
Boxing and wrestling have always had a somewhat homoerotic quality to them – ever since those handsome, horny ancient Greeks first tussled with each other all those years ago! – and Tim Law and Milan Sharp will only add to such rampant suggestiveness with this superb gym-based set-piece. Making the most of the opportunity to glance gloves, they commence their pert little encounter with a passionate round of sparring; before ditching their attire for a somewhat more intimate exchange.