Horny interracial double penetration!
February 15, 2013 · Posted in
Staxus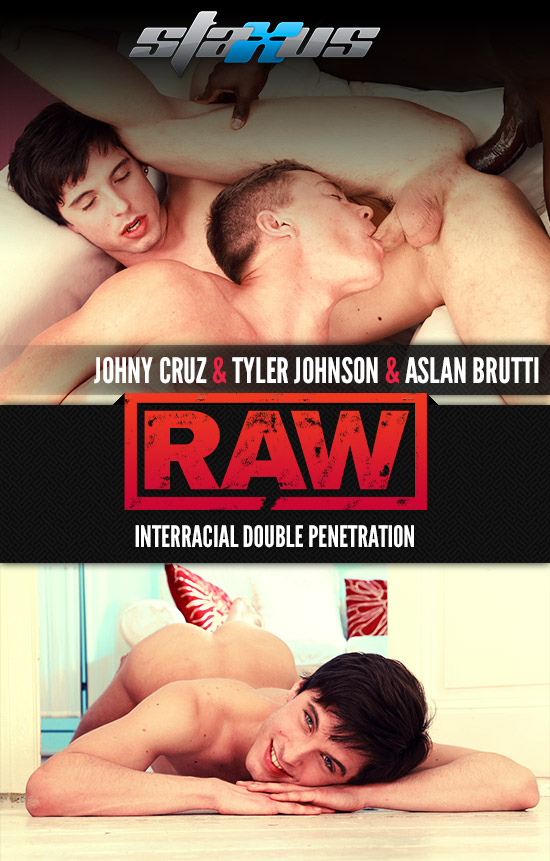 Sometimes a young man just can't make up his mind, particularly when confronted by two guys as different as Aslan Brutti, a handsome white Czech boy and Tyler Johnson, a muscular black Frenchman.

So it's really no great surprise when Johny Cruz, a cute, dark-haired twink, decides to partake in a bit of rampant fun with the pair of hyper-horny fuckers simultaneously. Fortunately for this bright beauty, one thing his two new pals do have in common – apart from the fact that both of them possess smooth, hairless crotches – is that they're each as horny as fuck and only too eager and willing to give Cruz the kind of anal bombardment that dreams are made of!
Comments